How would you react if you saw someone reading Getting Away With Murder for Dummies on public transport? Comic Scott Rogowsky took some pretend, provocative book covers on an underground operation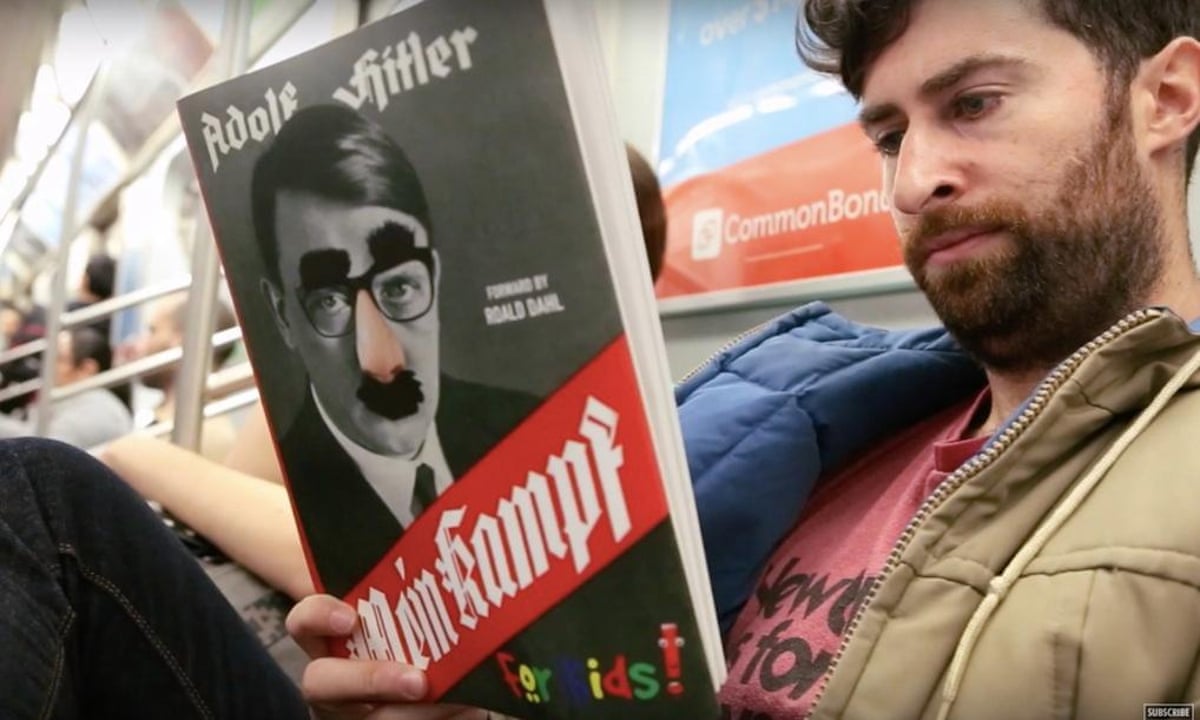 A few years ago, self-described very white guy Scott Rogowsky was reading a book by his friend fellow comedian Baratunde Thurston called How to Be Black. Its a provocative title and the design was very bold – white lettering against black background, Rogowsky says. I remember reading it on the subway and thinking how strange it must appear to others, seeing me reading this book.
Boom the idea was planted. Rogowsky would create numerous fake, rude, and often shocking book covers to see if he could spark some reactions from an otherwise staid subway ridership. Mission accomplished! he says cheerily. What resulted is a very popular two-minute video of Rogowsky mildly thumbing his way through titles including, Human Taxidermy: A Beginners Guide; Gone Girl 2: Even Goner; Trump: The Art of Fucking Your Daughter (a mashing of Donald Trumps book Art of the Deal and his creepy comments about his own child); and a book about rimming, complete with a (fake) recommendation from Joan Didion (Ill never eat ass the same way!)
Rogowsky who grew up in a home filled with Allan Sherman records, Weird Al cassettes and parody books like Chicken Poop for the Soul and Peter Porker, the Spectacular Spider-Ham and interned at parody news website The Onion has a history of playing pranks on his fellow New Yorkers. For example, walking around the city with a huge boom mike picking up embarrassing conversations or trying to get his similarly unflappable dad laid on Fathers Day. However, he tends to avoid covert filming on the subway due to the difficulties involved. But I felt this particular idea warranted the subway as the backdrop because its that unique place where everyone is cramped together and forced to notice each other, he says.
The first came from inspiration close to home. My roommates friend wrote a book called Promote Yourself: The New Rules for Career Success and I remember looking at it and thinking The true mark of a successful person is the ability to withhold bodily noises in professional settings. The resulting fake cover, for How to Hold a Fart In, is more than a little similar-looking to Promote Yourself. Knowing that half the joke was how convincing the covers could look, Rogowsky began scanning real books for design cues. The Getting Away With Murder … for Dummies is funny because its a riff on the popular … for Dummies series, but its even funnier because it could be mistaken for an actual book at first glance.
Rogowsky said very few people talked to him about the books he was reading. I mostly got chuckles and guffaws and gasps. About a dozen people took photos, trying their best to be surreptitious. One girl pretended she was putting on makeup, using her phone as a mirror, when really she was snapping away.
The best reaction was from a Latino gentleman who saw me reading the Trump book, asked me where I got it, he says (he told the man Amazon). All he said was: Man, I fuckin hate that guy and got off the train.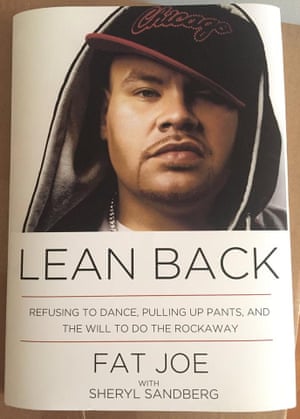 Read more: http://www.theguardian.com/books/2016/apr/19/fake-book-covers-new-york-subway